You Are Not Alone
A diagnosis of Attention Deficit Disorder (ADD) or Attention Deficit Hyperactivity Disorder (ADHD) in your child can be overwhelming, but it's important to remember, you are not alone. Approximately 11% of 4-17 year old children in the US are diagnosed with ADD or ADHD.
Medication is usually the first treatment option that parents are offered, however, in many cases, medication comes with undesirable side-effects. If you're searching for a more natural alternative to treating ADHD instead of powerful medications, consider Neurotherapy.
Oklahoma Neurofeedback Specialists are leaders in providing cutting edge Neurotherapy (aka biofeedback) treatment solutions for a variety of conditions with a particular focus on ADD & ADHD.
Childhood ADD/ADHD treatment

Over the last 4 years we have helped many children who are struggling with ADD/ADHD overcome the condition.

---
A life free from the behavioral challenges that come with ADD/ADHD is something all parents with a child suffering from the disorder wish for. With Neurotherapy, it's possible.
Adult ADD/ADHD treatment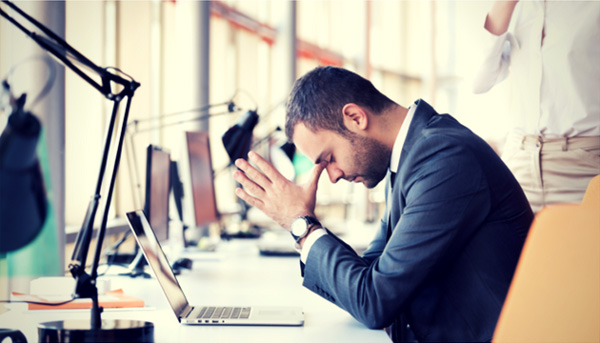 People often think children will simply grow out of ADD/ADHD, but that's not the case. Many adults also suffer from the condition.

---
ADD/ADHD remains for life and can get worse the longer it's left untreated. Consider Neurotherapy to give your child the tools to effectively manage their ADD/ADHD into adulthood.
Book a free ADHD treatment consultation

Neurotherapy: Natural ADD/ADHD Treatment and Relief
When you've just received a diagnosis of ADD or ADHD for your child, you're likely to feel scared for their future, and overwhelmed at the treatment options. Medication is usually the first treatment option offered to children suffering from these conditions, and for many children, medication proves effective and does not come with any undesirable side-effects. But that is not always the case. There are children who simply do not respond to the medication, or the side-effects are almost worse than the ADHD or ADD itself. In these cases, parents usually look for an alternative to ADHD medication that can effectively treat the symptoms of the condition without any side-effects. Enter Neurotherapy.
Also known as Biofeedback, Neurotherapy is a natural, pain-free, non-invasive ADD and ADHD treatment that has been proven effective with over thirty years of university-based medical research. Neurotherapy teaches the patient to change the type of brain waves their brain produces. By calming the brain, and making it generate fast Beta brainwaves, the patient is effectively training their brain to work better. In this more optimal brain state, the patient will not experience the symptoms and behaviors associated with ADD or ADHD.
Neurotherapy creates permanent, lasting changes in the patients brain. Over the course of multiple "brain training" sessions, the brain of the ADHD patient creates new circuits that can be accessed as needed by the individual, providing natural ADHD relief. All without medication.
Read more about the neurofeedback process.
ADHD Treatment Timeline

For informational purposes only. Individual ADHD treatment plans may vary.
Book a free ADHD treatment consultation